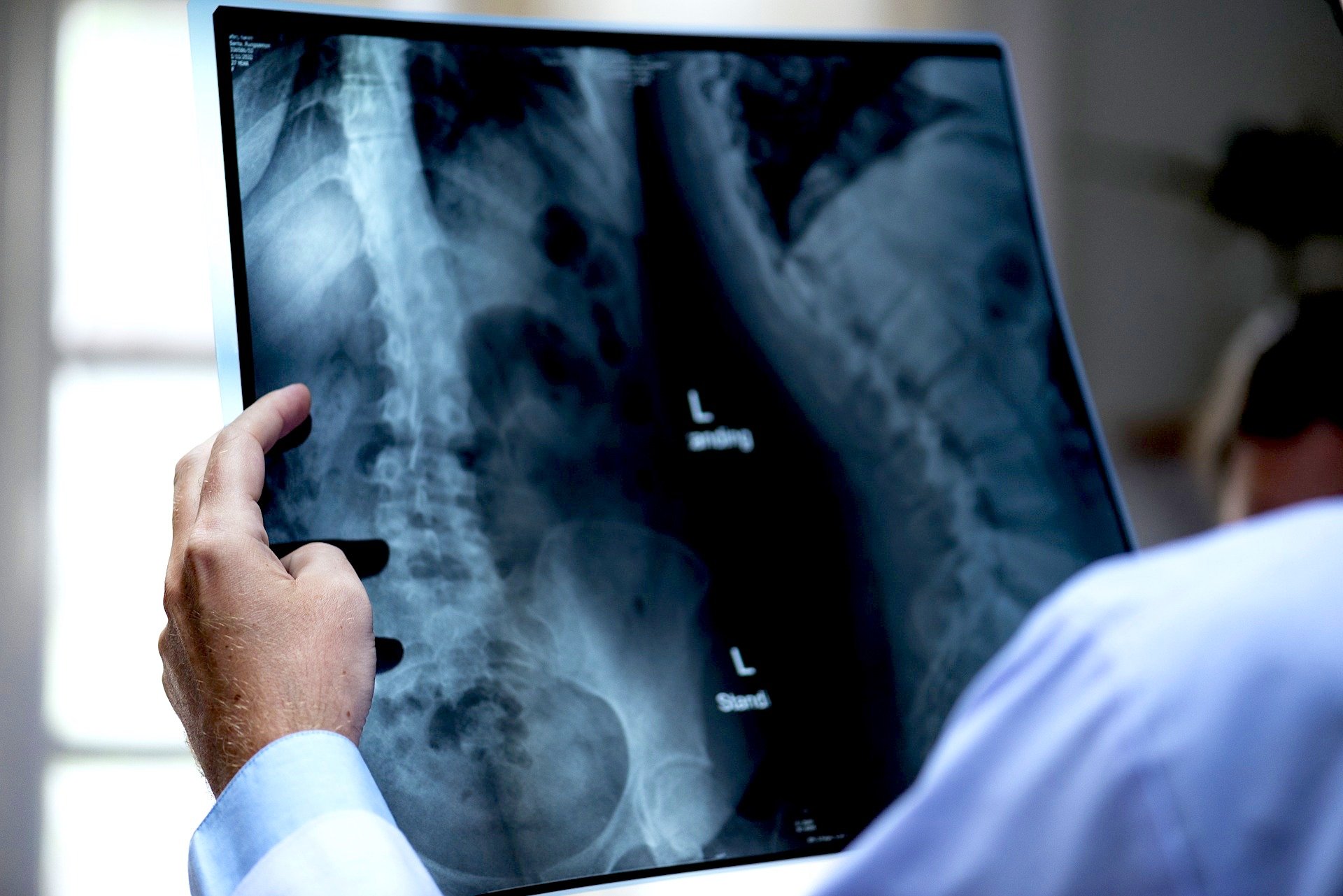 In 2015, David, aged 43, was visiting the TWA Museum and Airline History Museum in Kansas City with his Men's group when he contracted Legionnaires' disease. The next day, he started to experience fatigue and had to stay at home to rest, missing his usual Sunday service at church. His condition worsened quickly throughout the course of the day and he soon had to be rushed to hospital by his husband. In the ER, his fever was iced down, and medical staff took samples of his blood. Then he passed out.
When David came to, he couldn't open his eyes, or speak, or move. He was able to hear everything that was going on around him but couldn't communicate with any of the doctors, nor his friends or family. As he lay there in a state of paralysis, he heard one of the doctors telling his mother and husband that he only had a 50% chance of survival1.
"I was lost in time. I do remember hearing my mother begging me to fight and I felt her tears on my cheek as she talked and cut a lock of hair off my head. She thought I was not going to make it." – David, 431.
David spent about a week in an induced coma, fighting for his life. He was able to feel the bronco-scope, the ventilator, and the stomach tube in his mouth and throat. His condition was extremely severe and at one point he vividly remembers being visited by his father – who had been dead for 15 years at the time. His father shook his head at him and said 'no', just before a scorching pain was sent across David's skin and he was hit with the defibrillator. After that, he remembers being asked to wake up and his stomach tube and breathing tube being pulled out. For the first time since he had passed out the week before, David was able to open his eyes, but he was unable to speak or see more than a foot away1. A bad reaction to medication had given David muscle wasting and he was unable to move from his hospital bed for another four days. During his recovery, he needed the aid of a walker and then a cane to get around. He also suffered from Alopecia Barbae and lost large clumps of his hair.
Two years later, he still suffers from the long-term side effects of Legionnaires' disease. He struggles with breathing and fatigue; gets weak and winded extremely easily and has experienced a serious blow to his self-esteem1. In some ways, David says he is happy that he was the one who inhaled Legionella that day at the museum. Most of his company were much older than he was and may not have survived the ordeal. But he admits that Legionella and Legionnaires' disease did destroy his life, and the lives of others. A couple who had visited the museum on the same day as David (ages 29 and 30) both lost their lives to Legionnaires' disease after they had failed to make it to the hospital in time. A coroner was able to confirm that the strain responsible was the same strain which had sickened David.
David's is not an isolated incident. In the USA, cases of Legionnaires' disease have grown nearly five and a half times since 20002. And in the EU, cases increased by 42% between 2011 and 20153. This rapid increase in incidence of Legionnaires' disease could be attributed to several factors, such as, climate change and an ageing population who are more susceptible to infection4.
These levels of growth are concerning. However, CDC investigators recently stepped out and said that that 9 out of 10 outbreaks they investigated were caused by issues which could have easily been prevented with better water system management5. Which just goes to show that it is more important now than ever to keep innovation at the forefront of the battle against Legionnaires' disease. New solutions like rapid testing can provide water engineers and duty holders with crucial information on contaminated systems in real time and can help to prevent the outcomes in David's story – supporting better public health and protecting lives.
References: