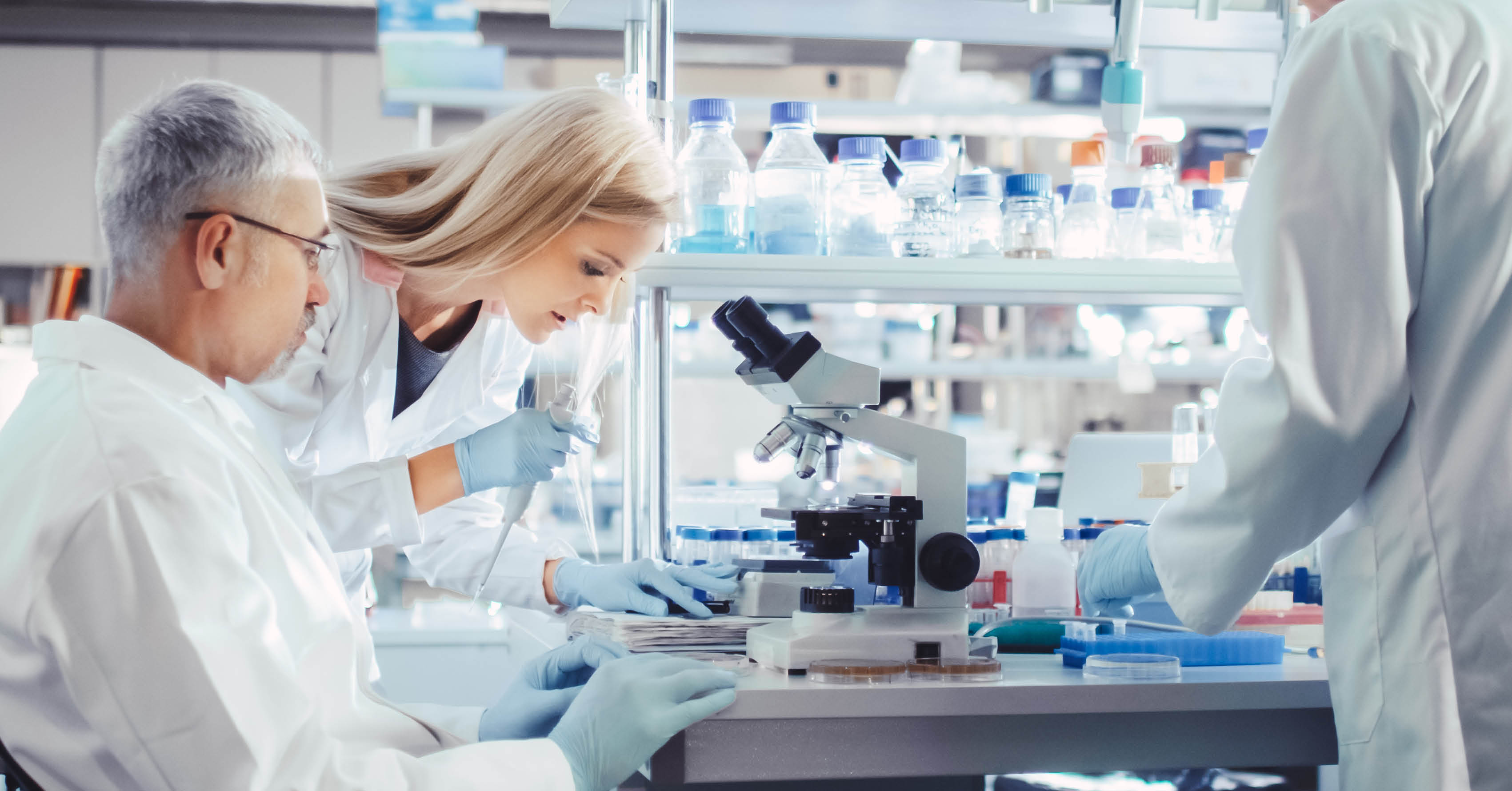 Hydrosense Ltd is dedicated to improving global health outcomes. Our core objective is to tackle the dramatic growth of Legionnaires' disease seen across the EU/ EEA and the United States since the early 2000s. However, during the COVID-19 pandemic, Hydrosense was pleased to allow access to our lateral flow cassette technology to accelerate the development of a COVID-19 antibody test.
Our leading lateral flow technologists have years of experience in designing and producing accurate, ultra-fast detection methods for Legionella bacteria in water systems, which is responsible for thousands of Legionnaires' disease cases every year, many of which lead to fatalities and negatively impact the health of vulnerable persons the world over.
During the COVID-19 pandemic, our team provided Abingdon Health with access to bespoke Hydrosense lateral flow cassette designs, to help accelerate the development of a COVID-19 rapid antibody lateral flow test. By granting Abingdon Health immediate access to our cassette design they were able to fast track development of the final device housing for the COVID-19 antibody test.
The test has now been approved for professional use in the UK and EU - an incredible milestone which will further the recovery of our public health and economy.
Abingdon Health's test, which uses a small drop of blood from a finger-prick, shows results in 20 minutes and is expected to be available for commercial use from the end of August. Validation testing, performed by Ulster University and at the laboratories of Abingdon Health, have shown that the test is 99.40% accurate.
Hydrosense's world-class Lateral flow cassette technology was adapted by Abingdon Health to help deal with the COVID-19 crisis, and for the benefit of British and global national health. The test will help build a swift and clear picture of how the virus has spread throughout mass populations. It will also help establish the effectiveness of any vaccine which provides protection by creating new antibodies. This information will be critical to managing current and future outbreaks of COVID-19.
While our focus remains on Legionella detection in water, Hydrosense is always ready to work with scientists and professionals across the environmental health, health and safety and healthcare sectors to improve public health outcomes.
About Abingdon Health Ltd
Abingdon Health is a technology-enabled lateral flow diagnostics company providing innovative rapid testing solutions to a multi-industry, global client base. Abingdon Health provides specialist lateral flow development and smartphone reader solutions alongside Europe's largest lateral flow manufacturing capacity.
Abingdon Health takes projects from initial concept through scale-up and into high-volume manufacturing, in addition to accommodating clients looking to transfer their rapid test from third-party developers or manufacturers.
About Hydrosense Ltd
Hydrosense Ltd is a pioneer in the rapid testing industry, committed to making fast, easy to use, accurate testing for Legionella SG1 widely available. By applying environmental technology to an industrial setting, our specialists have developed a new on-site testing method for the detection of deadly Legionella bacteria in water and biofilm.
Hydrosense is the world's only rapid testing kit for Legionella bacteria, that can be fully conducted on-site, and requires no in-depth training or experience to carry out. The test can be used as part of a superior facilities water management program, or in a domestic setting to ensure the safety of customers and their families. If there is a problem, it is immediately identified, and prompt remedial action can be taken – improving overall public health and protecting businesses from lawsuits, fines reputational damage and shutdowns.
More Like This