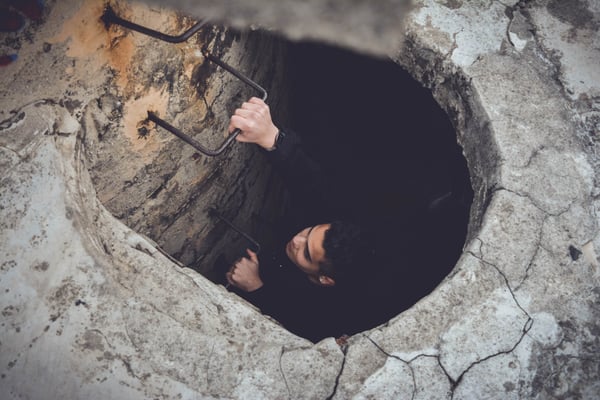 Legionella In Mining Industry
Mining operations are many and varied, but they often share certain characteristics which allow us to group them for the discussion of managing Legionella risks. Mines use an enormous range of equipment and processes many of which incorporate water as sprays, which generate fine mist aerosols, which transmit the Legionella bacterium. Mines are often remote from centres of service provision, which means a mine either has to provide the service itself or do without. This starts with the provision of manpower, which is often housed on-site with their needs fully catered for, starting with the provision of wholesome water for drinking, washing and cooking. While mines are typically well managed, this is not always the case. The rough and ready environment of getting things done expediently rather than safely can be a health and safety officer's worst nightmare.
LEGIONELLA IN MINING - RISK FACTORS
Mines have a wide range of Legionella risk factors. A short list of key risk locators where aerosols are generated or biofilms developed includes:
Water cooling systems
Air handling systems including ducting and cooling coils or fins
Hot and cold water systems, including staff accommodation facilities with showers.
Recreational water use in spas and pools
Water based metal working fluids
Respiratory equipment
Decorative fountains and water misters
Washing systems for trays, vehicles and other equipment; often including recycling and energy conservation loops – which optimise the Legionella growth environment.
Other spray systems including dust and odour control.
The Legionella associated with these operation centres increase when temperatures are in the range 20-45 deg. C, which is usually the case.
While many mines operate 24 hours a day, this is not always the case and any seasonality in operations will increase risks as during downtime biofilms will develop and become resistant to chemical control measures, which are often officially frowned upon because of their impact on human wellbeing.
It's a bold health and safety manager who states that all of these diverse systems are under control. Prudence suggests that testing is part of any control and monitoring system. Feedback on lapses in conformance are useful in guiding management of Legionella risks. Immediate feedback as provided by rapid testing can save lives.
Mines are often remote from laboratories and even if the mine has a lab, it is unlikely to have the specialist skills required for Legionella culture, which is notoriously difficult. Samples have to reach the lab in under 24 hours. This can be either difficult or expensive, or both. It is much more useful and less risky to carry out a rapid test on-site so that the information is more accurate and immediately available to support corrective action. In any case, the only way to avoid unknown risks during the 2 week period it typically takes to get a result from the lab is to use a rapid test.
The role of rapid testing in managing Legionella risk in mining
The Hydrosense Legionella antigen test is easy to use and can be carried out on-site giving a result in 25 minutes.
Hydrosense has a range of kits, including bio-film kits which enable operators to identify problems straight away, on-site and with no expert input. Such a fast result can save lives, prevent disease and limit down time after an incident, saving money.
The West Australia government provides a code of practice for Legionella control in mines. It has the following guidance "periodic Legionella sampling is an effective means of checking the efficacy of the water treatment regime and a vital component of the overall Legionella risk management program. These include: investigation of outbreaks; validation of control measures; and verification of the effectiveness of decontamination measures." It further provides guidance that decontamination of a system is required if a Legionella is detected at 1x106 cfu/litre which is equivalent to a hazard Index 2 or more given by the Hydrosense test reader using the Direct Field kit which is recommended for mining sites.
Find Out More About Hydrosense Rapid Testing
Legionella risk in mining