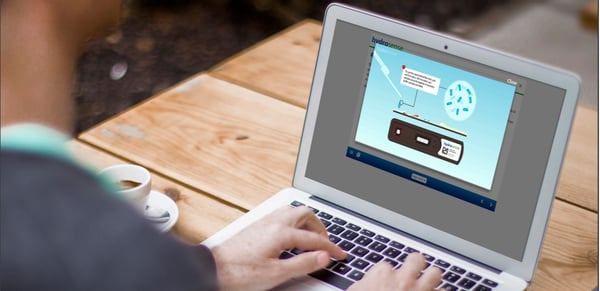 Legionnaires disease is a potentially fatal infection of the lungs, caused by contaminated water droplets and aerosols. These aerosols are produced wherever water is splashed or sprayed, but some of the most common sources of infection are cooling towers, spas, showers, air-misters and fountains. A lack of competence and awareness about the behaviour of this potentially fatal bacteria can lead to infection, huge fines and an incredible amount of reputational damage, for any organisation.
Legionella TRaining - Why do business owners and managers need to train their staff on Legionella?
Business' are high risk areas for the growth and spread of Legionnaires' disease. With improper maintenance of various water systems, they can present potential for the development of serious biological hazards. For this reason, businesses are prone to severe legal action and heavy fines if they in anyway neglect their health and safety responsibilities.
ACOP L8 states that in order for a business' to properly manage the risk of Legionella, the people in charge of managing this risk must be trained and competent and they must have access to proper advice and information. ACOP L8 also states that a lack of training is one of the biggest factors contributing to outbreaks of legionnaires disease and has made it clear that training should be a part of the precautions taken by managers to keep themselves, their staff and their customers safe. Under COSHH and the HSW Act, employers are expected to implement control measures to reduce the risk of an outbreak. They are required to keep themselves, their staff members and the public safe by providing sufficient information, instruction and training about Legionella and Legionnaires' disease[1].
Who is responsible for controlling and monitoring Legionella and what are their duties?
The duty holder is ultimately responsible for regulating an organisations Legionella risk, and for the implementation and maintenance of control measures. However, this does not necessarily mean that they are the assigned responsible person, who is the individual in charge of performing risk assessments. It is not uncommon for the 'responsible person' to be from an external third party e.g. a water services professional. In any case, if you are a business owner, landlord or a water services professional, there are five key activities that you must complete in order to comply with the law:
You must review and evaluate any and all systems which present a source of risk;
You must prepare written control measures to control and reduce the risk of legionella;
You must effectively carry out and monitor these control measures as a precaution against legionella growth;
You must fill out and archive sufficient documentation of the results of any tests and provisions taken;
And lastly, you must choose a responsible person to arrange the necessary provisions and to help you comply with regulation.[2]
Who should be trained on legionella?
It is mandatory for businesses to entrust at least one competent duty holder for the prevention of Legionella[3]. However, the more people in your organisation who are aware and knowledgeable about the risk of Legionella, the more prepared they will be to prevent or cope with outbreaks. In general, anyone who is involved in the monitoring or maintenance of water systems should have a good understanding of Legionella codes of conduct.
Legionella training and refresher courses have been strongly advised for both duty holders and the responsible person. The duty holder should be trained to a sufficient standard where they can thereafter make sound decisions for the prevention of Legionella and can appoint a suitable responsible person. The responsible person should be sufficiently knowledgeable and competent enough to carry out tasks in a safe manner[1].
Find out if you and your business are at risk of Legionella.
About the Hydrosense Testing Kits
Hydrosense's range of on-site Legionella testing kits can be used as part of a robust prevention scheme and as an additional precaution during your risk assessments. This easy to use test can be carried out by anyone and is the fastest legionella testing kit in the world, providing you with results in only 25 minutes.The supporting online reader App also allows you to upload and share the results if your test in real time with duty managers and responsible persons, allowing for fast action in the case of an outbreak.
References
[1] Eplusglobal.co.uk. (2015). Available at: http://bit.ly/2kn62yU [Accessed 6 May 2018].
[2] Brodextrident.com. (2016). Available at: http://bit.ly/2mqkUNT [Accessed 6 May 2018].
[3] Brodextrident.com. (2016). Available at: http://bit.ly/2mpwiJL [Accessed 4 May 2016].
---