Legionnaires' disease in Dubai
In April 2017, the European Centre for Disease Prevention and Control (ECDC) has reported 50 cases of Legionnaires' disease (LD) in European residents returning from travel to Dubai, United Arab Emirates (UAE). Almost 50% of them (24) were reported from travellers from the UK since 1st of October 2016. Most of the cases were associated with commercial accommodation sites private accommodation sites in Dubai.
Dubai is a popular destination for UK travellers. This may explain the higher number of LD cases in UK travellers compared to those reported in other European countries. Dubai tourist authorities indicate that UK visitors represent the third largest group of visitors by nationality to Dubai (over 1.2 million in 2016), and the largest number of visitors from any European Union (EU) member state.
What is the position of PHE on Legionnaires' disease associated with travel to Dubai ?
In response to the situation, Public Health England (PHE) and NaTHNaC have assessed the risk and published a Risk Assessment on Legionnaires' disease associated with travel to Dubai . They are advising that the overall risk to UK travellers to Dubai is low.
Should travellers be worried?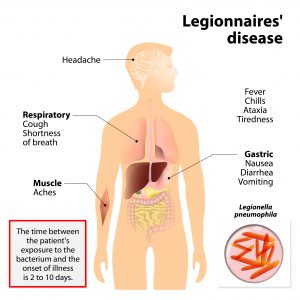 All travellers should be aware of the symptoms of Legionnaires' disease (cough, shortness of breath, fever). If these occur within ten days of travel, then travellers should seek medical attention, specifying where they have travelled.
Travellers more likely to develop Legionnaires' disease are over 50 years of age, smokers and/or have underlying medical conditions such as immunosuppression or long-term respiratory conditions. LD is rare in children.
How can you protect yourself from Legionnaires' disease when travelling to Dubai ?
If you are travelling to Dubai and are worried about Legionnaires'disease, why not to check the water quality in the hotel room yourself?
Hydrosense Legionella test kits are designed to be done on-site and provide results almost immediately. Every test is very easy to conduct and requires no training or experience. The technology is based on a lateral flow immunoassay test, which is commonly used in pregnancy tests.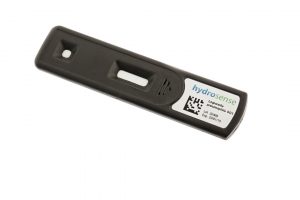 Our syringe test kit allows you to test the shower in your hotel room and ensure that the water you are using is safe.
Now you can enjoy holidays in Dubai, without worrying about Legionella.
Read more about the Legionella Risk Factors in Hotels Here.