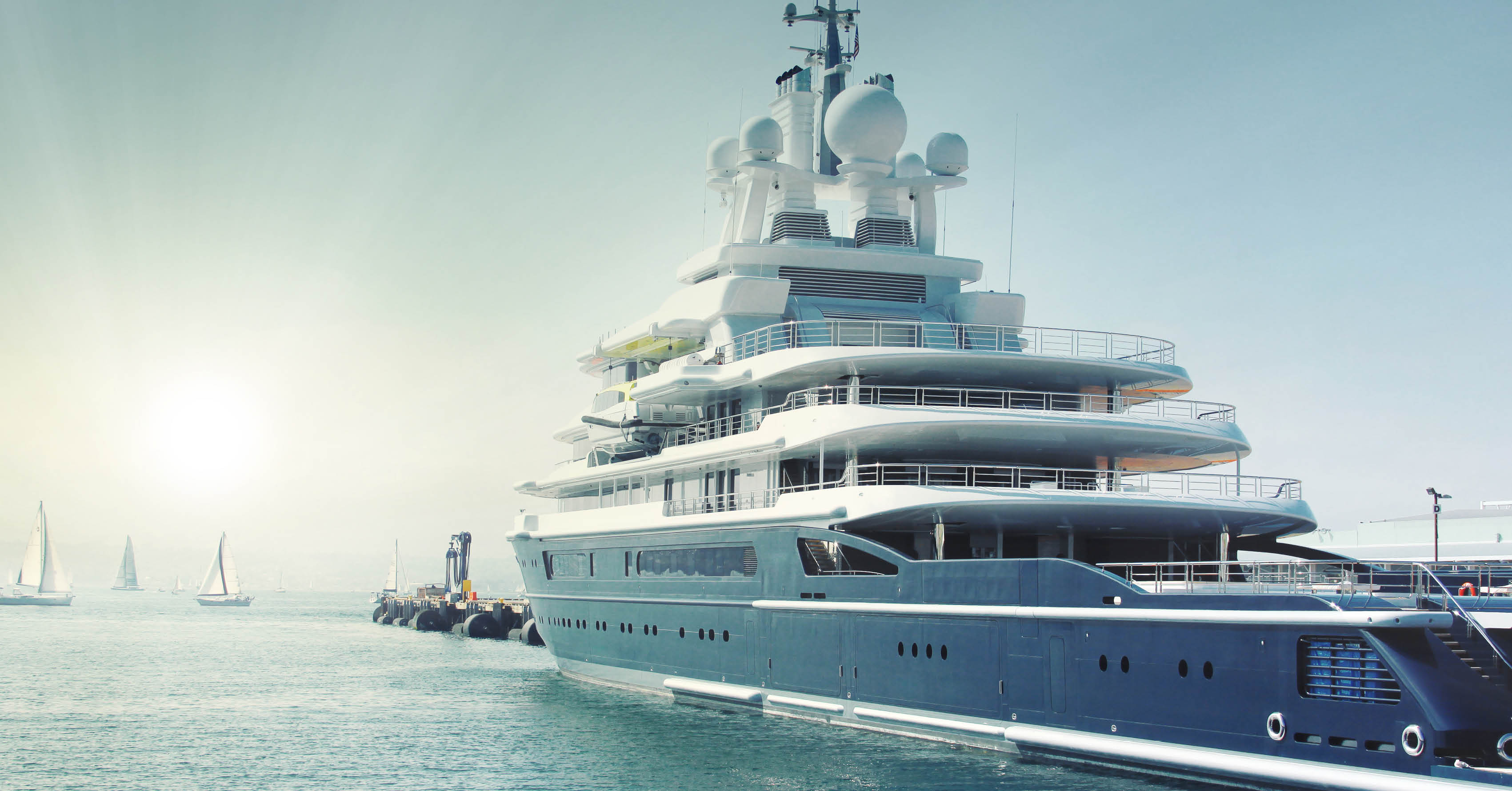 Atlante Marine Solutions uses the Hydrosense Legionella testing solution to detect Legionella risk early so they can reduce exposure to contaminated water systems and keep superyacht clients, and their crew and guests, safe from Legionnaires' disease.
Atlante Marine Solutions wanted to adopt a new testing method which would add value and an additional layer of safety for their superyacht clients. While the laboratory culture testing was useful, they found that results were slow.
In the past, the sole use of laboratory culture onboard superyachts had left Atlante's clients, and their crew and guests, at risk from potentially contaminated systems for much longer than Atlante and their clients were happy with.
Atlante Marine Solutions found the slow nature of the lab culture test alarming, especially when receiving high plate counts. Knowing that their clients may have been exposed during the waiting period for results, they started looking for a solution with a faster turn-around to help maintain the high levels of excellence their customers had come to expect.
By implementing Hydrosense, Atlante Marine Solutions were able to provide clients with an immediate indication of the state of their system whilst onsite.
During scheduled maintenance on professionally run vessels, Atlante Marine Solutions were able to detect risk early, flagging up problems with Legionella almost immediately and demonstrating issues to available crew and guests so that measures could be quickly taken to keep them safe.


Reducing Legionella Exposure with Hydrosense
Atlante Marine Solutions were called in after a client's chlorine dosing system had broken down on-board. The client was still using the water when Atlante Marine Solutions arrived on-site and had not implemented any safety measures or carried out any additional treatment.
By using the ultra-rapid Hydrosense test to sample the system, they were able to detect a positive for Legionella serogroup 1 – the most dangerous form of Legionella - and shut down affected systems immediately – reducing exposure dramatically.
Results for the targeted Hydrosense test were provided in only 25 minutes as opposed to 10-14 days like the laboratory culture method.
Atlante Marine Solutions then had grounds to carry out water treatment on-board and quickly started a super chlorination process. Samples were taken in parallel and sent to a laboratory to be checked via the laboratory culture method. When those arrived, nearly two weeks later, they showed counts of 280,000 CFU/L.
Due to Atlante Marine Solutions' vigilance and the early warning obtained with Hydrosense, no one on-board fell ill and remedial works were hastily carried out.
"Superyachts and their owners demand the best, and also want information and results as quickly as possible. The health of the owner, guests and crew is always a priority and, as they are frequently on the move between ports or countries, access to reliable and accurate information about their water supply is priceless." - Peter Firth BSC (Bio-chemistry) & MSC (Microbiology) - Atlante Marine Solutions.
About Atlante Marine Solutions
Atlante is a company born out of a desire to make a difference to efficiency and comfort on-board vessels. They have been striving to improve the process and accuracy of how yacht surveys are carried out with their AMI (Atlante Marine Inspection), an assessment in which they analyse safety on-board in real time, allowing for a higher level of safety for all on-board.
The Atlante Group is made up of enthusiastic, professional and dedicated maritime people. The team consists of naval-engineers, naval-architects, as well as naval-surveyors, who have been in this field of expertise for over 20 years. These naval experts have spent most of their working life within the maritime industry, either in an on-board capacity out at sea, or in shore-based operations within the marine sector.