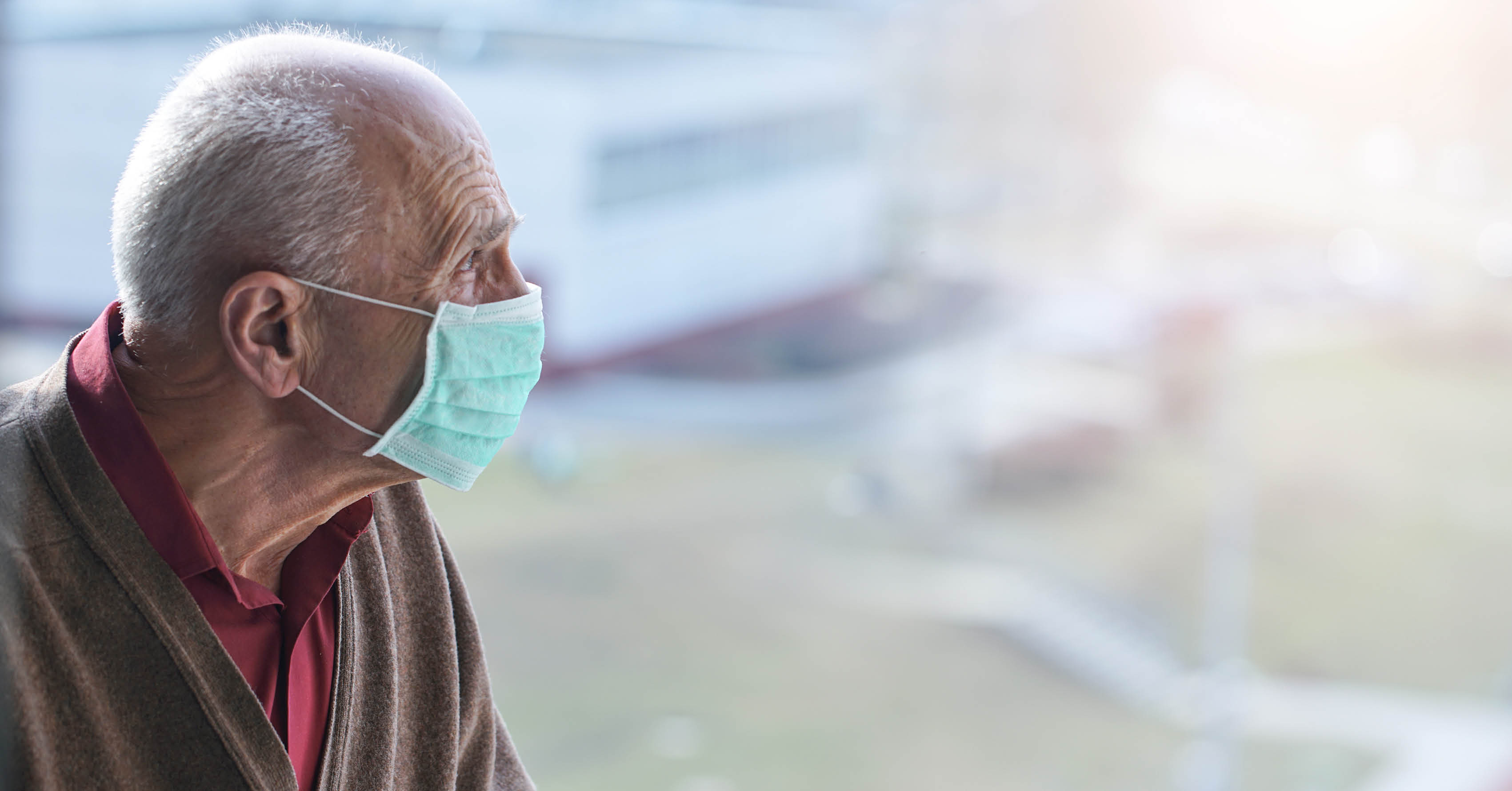 There are growing concerns that the COVID-19 pandemic will have far-reaching health impacts beyond the number of global COVID-19 infections and fatalities recorded. This includes susceptibility to infection, not just with COVID-19 but with other infections, like Legionnaires' disease.
The Impact of Infection with COVID-19 on Legionnaires' disease Susceptibility
Recent studies have found that COVID-19 can increase susceptibility and lead to secondary infections like Legionnaires' disease whilst patients are infected with the coronavirus. It has also been suggested that patients may suffer from increased susceptibility to a range of secondary infections for many months following recovery.
A recent study by the Taiwan Society of Microbiology found that up to 50% of non-survivors were found to have a co-infection with co-pathogens such as:
Streptococcus pneumoniae,

Staphylococcus aureus,

Klebsiella pneumoniae,

Mycoplasma pneumoniae,

Chlamydia pneumonia

,

Legionella pneumophila

Acinetobacter baumannii

;

Candida

species and Aspergillus flavus;

viruses such as influenza, coronavirus, rhinovirus/enterovirus, parainfluenza, metapneumovirus, influenza B virus, and human immunodeficiency virus

.
Further investigation into COVID-19 fatalities in China found that 20% of sufferers in a healthcare setting also had Legionnaires' disease. A particularly concerning finding for hospitals and care homes where patients are at their most vulnerable. It is worth noting that Legionnaires' disease has almost identical symptoms to COVID-19 so it is worth testing for alongside COVID-19, to avoid negative health outcomes, misdiagnosis and unnecessary burden on healthcare services.
The Impact of Lockdown on Susceptibility
Emerging data suggest that the psychological impact of nation-wide lockdowns may affect susceptibility to COVID-19 and secondary infections. Sheldon Cohen, the Robert E. Doherty Professor of Psychology at Carnegie Mellon University, has produced a body of research that looks at the psychological implications of COVID-19 on vulnerability to respiratory illnesses. His findings suggest that COVID-19 related interpersonal stressors could lead to higher susceptibility to coronavirus and other respiratory infections.
His work highlights the importance of stressors like loneliness, loss of employment and familial conflict in regulating immune response during the coronavirus pandemic, showing that there is a relationship between interpersonal stressors and the chance of developing upper respiratory illnesses.
As businesses and other facilities continue to open up following lockdown, introducing additional safety measures will be fundamental for keeping both workers and the general public safe, not only from coronavirus but also from secondary infections. Preventative controls, like Legionella testing, should be taken to protect people - especially those most vulnerable because of age, heavy smoking or drinking, underlying health problems and increased susceptibility due to COVID-19 and related stressors.
Many lab-based methods of Legionella testing, such as the lab culture method, can take weeks to provide conclusive results whereas Hydrosense can provide a targeted approach to testing which detects the most dangerous strain of Legionella bacteria in only 25 minutes.
By incorporating Hydrosense into your water management control plan, you can detect high-risk problems with Legionella risk in any water system quickly, allowing faster remedial action and reducing down-time.
Hydrosense can also help speed up the recommissioning process by providing a rapid indication of the success of recommissioning and remedial work. Multiple outbreaks of Legionnaires' disease following lockdown are possible and several rounds of cleaning and disinfection may be required. However, with Hydrosense the time taken to carry out multiple cleans can be reduced dramatically.
More Like This: