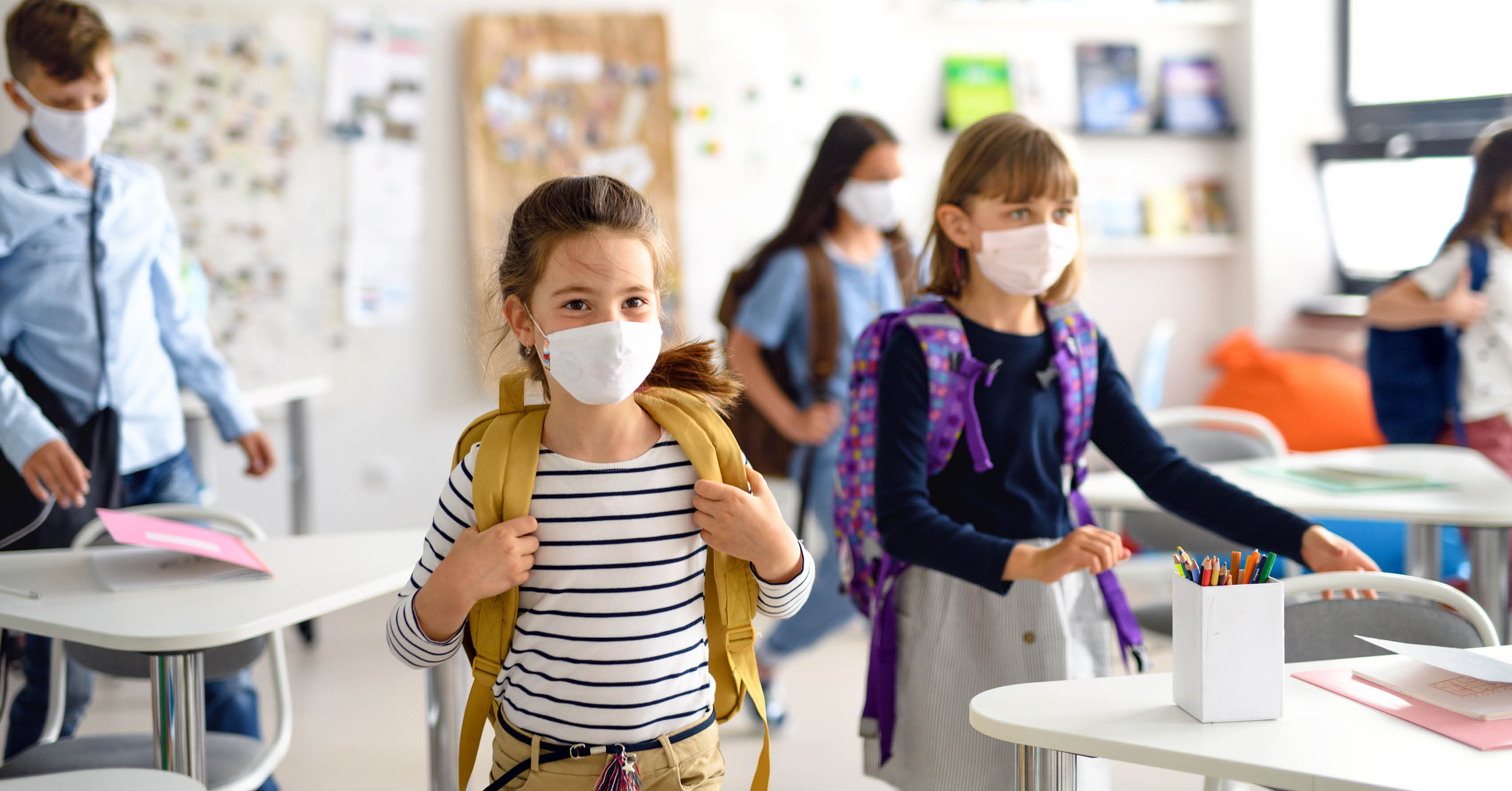 As schools and Universities reopen after lockdown, teachers and duty managers are dealing with a new public health risk, Legionnaires' disease. Reports of stagnation associated positives for the potentially deadly Legionella bacteria have been popping up everywhere in the news, creating serious concern across the water management and public health sector.
Most positives have been reported in the United States in particular, where there are no federal laws enforcing Legionella testing in schools and universities. More than 10 schools have identified problems with Legionella in Ohio and Pennsylvania alone. Legionella was detected in five Ohio schools and also in four Pennsylvanian ones, all within a one-week period.
Andrew Whelton, associate professor of civil, environmental and ecological engineering at Purdue University in Indiana, who is studying the effect of lockdown on water quality, has stated that this number of positives in such a short time frame is definitely unusual.
While this increase could be due to a spike in testing as many schools recommission their water systems, lockdown associated factors such as stagnation, thermal gain and biofilm formation, could also be to blame. The afore mentioned risk factors all support the growth and spread of Legionella bacteria in water systems and can encourage the resuscitation of dormant Legionella bacteria (VBNC) too.
This is not a novel problem for schools and universities. Many such buildings experience similar risk after low use periods, following summer holidays for example. Some do stay open for various activities, meaning that water systems may not stagnate completely, helping to encourage chemical residual to reach outlets and reduce the likelihood of cooling or warming in the pipes.
However, it should be noted that the risk presented by lockdown is no doubt far greater. Not only because schools have been closed for a much longer period during lockdown than they would ever have been during a normal break but also because many sites have been inaccessible to water engineers during this time, and so it is possible that little to no maintenance has occurred while these buildings have been empty.
Some schools and universities have hundreds of outlets including showers, fountains, classroom sinks, toilets, pools and more. All of which have been in low or no use over lockdown. Legionella risk in these systems can be exacerbated by poor design and ageing pipework where temperature controls are difficult to maintain.
The rise of Legionella in schools and universities is alarming, especially in the United States where Legionella testing is conducted on a voluntary basis. Unfortunately, there is no federal law enforcing Legionella testing, although it is highly recommended. Consequently, many positives will be missed and the number of schools facing a Legionella outbreak could be much higher than reports would suggest.
In the United Kingdom, Legionella testing is required under health and safety law. Duty holders, business owners, employers and landlords must all manage Legionella risk and keep their employees and visitors safe from harm. This includes teachers, pupils and parents.
To achieve this, schools require a risk assessment. Guidance on carrying out a risk assessment can be found in the following documents published by the Health and Safety Executive (HSE):
Guidance on how to recommission water systems safely can be found in our Recommendations for Recommissioning blog.
Precautions that have been implemented to limit the spread of COVID-19 could encourage the spread of Legionnaires' disease after recommissioning has been completed. For example, some schools are only allowing the use of every other sink and have prohibited use of water fountains. Thus, creating dead legs in the system, which could encourage stagnation.
The COVID-19 pandemic has amplified susceptibility to secondary infections like Legionnaires' disease. Because of this, it is now more important than ever to maintain vigilant control of water in buildings like schools to protect vulnerable persons.
Hydrosense provides an ultra-fast Legionella testing solution which helps facilities like schools and universities to test for the most dangerous strain of Legionella bacteria, Legionella SG1, in only 25 minutes (making it the fastest Legionella test available in the world today).
Many lab-based methods can take 10-14 days to produce conclusive results, prolonging recommissioning efforts and down time and ultimately keeping children out of education for longer.
By incorporating Hydrosense into your water management control plan, you can detect high-risk problems with Legionella risk in any water system quickly, allowing faster remedial action and reducing down-time.
More Like This